In the midst of exploring distance learning tools to engage students, I stumbled across
Boom Learning.
My first impression was that it was WAY to babyish for Secondary students (Middle through High School) as many of the early adopters of the platform focused on Elementary topics. However, after a little exploring, I discovered MANY developers and users on the site that are creating content PERFECT for Secondary Educators.
The BOOM platform features interactive flash cards that allow for self-correcting, interactive features such as fill in the blank, drag and drop, click to respond and multiple choice. I have found them to be the perfect compliment to
Hyperdocs
and great for use in supporting your curriculum, expanding understanding, use as a supplement/homework assignment and
PERFECT for distance learning
.
✨
Check out BOOM Learning
✨
✨
Try out a set of BOOM Learning Cards
in Fast Play mode.✨
What really had me hooked was the ease of getting my class set up in BOOM. Boom Learning talked nicely to my Google Classroom so I was able to import all of my students. They logged in and accessed their first assignment with just a click on the class URL. The student reporting on Boom is great! I can see who attempted the cards, how many attempts made, time spent and progress towards mastery.
I encourage you to give BOOM a try. There are SO many card decks to choose from, but the best is
CREATING YOUR OWN
! (Warning, it CAN become a little addicting!)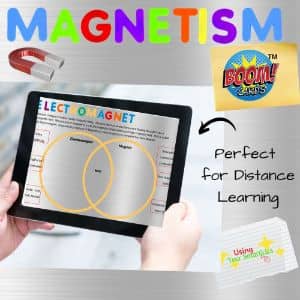 Whatever you discover, I hope you like BOOM as much as I do! I can honestly say that the feedback from my students was terrific. They thought they were fun and a great way to learn! (Those were THEIR words, not mine!)
As always, thanks for
✨Using Your Smarticles✨